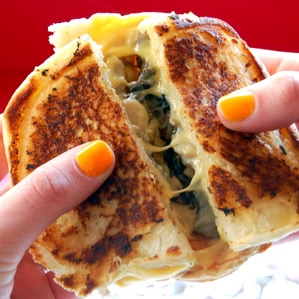 A Five Guys Patty Melt usually consists of melted cheese, grilled onions, and a burger patty, all sandwiched between two slices of bread, that is grilled up on a frying pan or on a flat griddle. Five Guys lets you customize this Patty Melt with anything you want. You can even add as many hamburger patties as you want.
Ad blocker interference detected!
Wikia is a free-to-use site that makes money from advertising. We have a modified experience for viewers using ad blockers

Wikia is not accessible if you've made further modifications. Remove the custom ad blocker rule(s) and the page will load as expected.