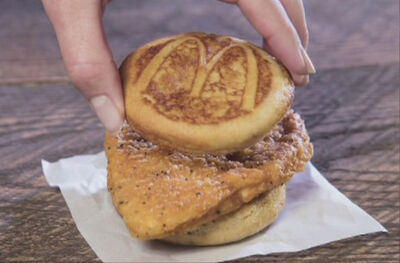 The Chicken McGriddle is a secret menu item sold by McDonald's during the "brunch" time where the breakfast and lunch menus overlap. It consists of A McChicken patty placed between two McGriddles.
This item has been placed in the standard menu on selected McDonald's locations and is expected to be released for wider distribution.
How to order
Edit
Ask for a McChicken patty sandwiched between two McGriddle cakes.
Ad blocker interference detected!
Wikia is a free-to-use site that makes money from advertising. We have a modified experience for viewers using ad blockers

Wikia is not accessible if you've made further modifications. Remove the custom ad blocker rule(s) and the page will load as expected.